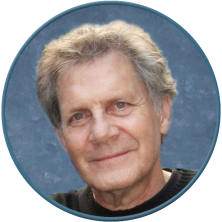 Win Morgan Clinical Psychology Services
I work with couples and with individuals, both adolescents and adults. I specialize in issues of self-esteem, early and recent trauma, substance abuse recovery, and coping with anxiety and depression. I regularly incorporate mindfulness practice into therapeutic work and strive to emphasize the importance of remembering and separating who we really are (our life-essence) from the reflexive behaviors we often get caught up in as life presents us with its conflicting demands and difficulties.
Looking for a therapist can be a challenging prospect and it's my goal to help you make a decision that will be the most helpful for you… whether that means making an appointment with me, or perhaps using information on this site to help you find other resources to explore.
Please take a few minutes to explore this site and check out the services and information I offer, and please feel free to get in touch via email or a phone call with any questions you may have — just click on the Contact link above. I will be happy to arrange an initial consultation to discuss your situation and needs, as well as your hopes and goals.
"We can make our minds so still like water
That beings gather around us
That they may see their own images,
And so live for a moment with a clearer,
Perhaps even fiercer life, Because of our quiet."
All articles loaded
No more articles to load